What a week the last 7 days have been for whisky. We saw Glen Garioch announce them returning to direct fire distillation via some pretty cool tech, the second Summerton whisky festival running into technical difficulties but still offering some great content, and another Bimber release that sold out within a timescale that can only be measured by the Hadron collider.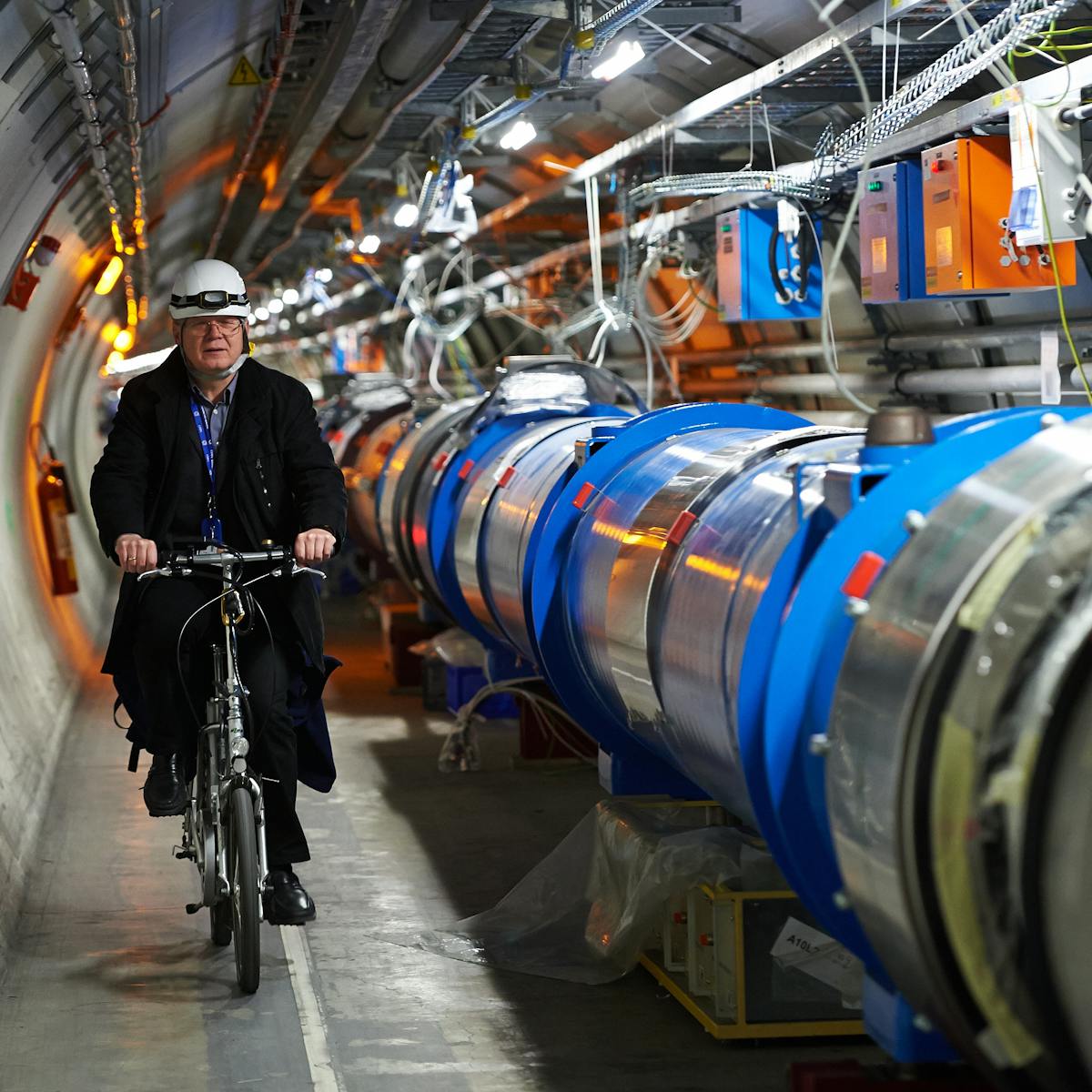 As I said in a previous post; people can be fantastic, they can also be not.. The technical issues at Summerton (which were all down to the software provider and distinct lack of tech support) and the sales of Bimber's latest releases brought out both the best and the worst of some people. In both cases messages and posts were made on the various social media platforms (that have both enhanced human interaction as well as set it back 10,000 years) making their displeasure known via the medium of some pretty derogatory language. Sure, people were disappointed that the festival didn't go ahead fully, it has now been rearranged for the following weekend, but Dan and Tom – who ran the day got as many presenters and brands on screen as they could to talk all things whisky for a few hours to still provide some content. In the case of Bimber there were cries of injustice such as Klub members sharing discount codes, Founding members feeling aggrieved that bottles were put on general sale, and add in the website struggling due to demand and you have the perfect outlet for what I'll call FOMOR – FOMO Rage.
We all need to remember that there are real people on the other end of those screens. Whilst the pandemic may have desensitised us to this to some extent given the increased usage of electronic communication, we need to be interacting and treating people in the same way as if we were standing in front of them. We need to be better, together.
I find it's incredibly important in today's whisky scene that whilst yes, there are a myriad of new and exciting limited releases – there also remains a wealth, a myriad, an embarrassment of riches if you will when it comes to general sale core range and independent bottlings. My personal advice? Move on, take a breath, and take joy in what you have and what we can all share.
This brings me on to the Arran distillery. Arran has long been a distillery that I have respected and enjoyed for many years. I loved their older releases with the fresh and fruity 10 and tropical beach 14. Hell, despite the limited content of this blog so far; I actually opened up the site with a review of the new 10yr old so you could argue it's too soon for another. But I don't feel that way.
For me Arran is up there when it comes to maintaining a market presence of accessible, affordable and quality single malts that aren't going to go out of stock at the press of the F5 button, or that will change hands on auction sites for 10x the original value within a week of release. I find this comforting, I find this reassuring, I find this is right for me. 9 times out of 10 I would much rather share in the mutual experience of a general release to a wider community than a more limited and FOMO driven release. Don't get me wrong there's still a place for them in the market and on my shelves but I'm making a lesser habit of chasing them down.
Finishing is also a bit of a divided topic in the deeper mines of the whisky community. Finishing is the practice of transferring maturing whisky from a more 'casual' cask such as a refill hogshead or ex-bourbon cask, and transferring it into another of a more unique variety for a shorter period of time that will impart an alternative flavour and influence. Think sherry casks, wine casks, beer casks and more. I will be writing another article on this but ultimately what constitutes a finish? Finish is a bit of a fluffy word, 3 months in a cask? 6, 12, 36? There are no written rules about the time that a whisky can sit in the second or third cask for a finishing period.
Arran aren't new to the concept of finishing. They had released three wine finished whiskies in their old livery that have now thankfully transferred over in to the new. These are the Amarone finish, Sauternes, and Port finished whiskies. All No-Age-Statement but all presented at a higher strength of 50%, are non-chill filtered, and natural colour.. and blimey what a colour the Amarone cask finish is. I find the aesthetics of the new(ish) Arran range really pleasing to the eye and I really like that they went all out with full colour labels on the finished range.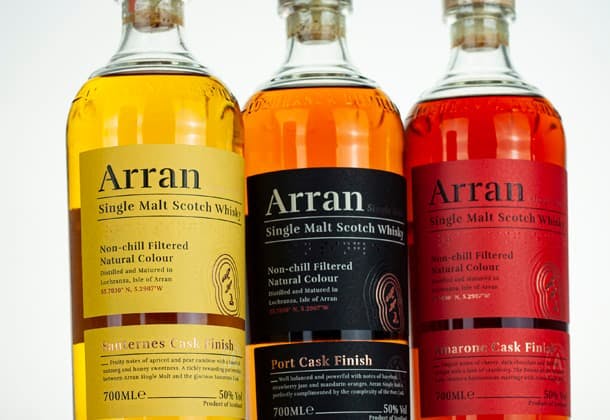 I find Arran's fruity spirit can lend itself really well to wine finishing. Some people aren't a fan of wine finishes generally but me? They take two of my favourite things and combine them into one neat and tidy serving.
Amarone is a well regarded and quite intense Italian wine produced in North East Italy. Usually of high strengths of 14.5% and upwards into the 15's and 16's in some cases. The grapes used (Corvina, Rondinella and others) are harvested in early October and left to dry. By drying the grapes, the desiccation both concentrates the flavours of the grapes but also helps add tannin's to the final finish, giving the wine further structure. The wine also spends a minmum of 2 years in casks, hence in part the availability here to put whisky in them. The core flavours tend to be quite robust with a good strong body, earthy with berries and oak/vanilla.
Arran Amarone Cask Finish – Natural Colour – Non Chill Filtered – RRP £44.99
The pink/red hue in the glass really is striking, it couldn't stand prouder and gives you an early indication of what's in store. No colouring needed here.
On the nose there are sliced strawberries coated in black pepper and a bit of sea salt (try it honestly). Red liquorice, more strawberry but in lace form now, warm pain au chocolat and honey. A little longer in the glass I get a load of warm, fresh Danish pastries. There's a slight nip to the nose also but you still wouldn't think that this was a 50% whisky.
The palate is both typically Arran and typically not.. Initially I get some of the traditional Arran fruit and maltiness with more black pepper, honey and spice but then the wine influence hits home and changes things up. Dried cranberries and macadamia nut mix precedes bitter dark chocolate and pomegranate before heading into a long and sweet finish, led by that chocolate and tart pomegranate.
For me this whisky does a lot of things and it does them well. I like how rather than become overbearing, which and Amarone cask could easily have done, it works in harmony with Arran's fruity distillate.
This is a great example of a well matched and well timed finish and at a great price too. I think you'd be hard pressed to find a whisky at this level of presentation, strength and enjoyment for the money.
Score: Very Good
Fancy some tunes? The Malt Music for this dram comes from British all female trio Girl Ray. For me this works perfectly with this dram, where the Amarone is in perfect harmony with the spirit, here the melody, backing beat and vocals work perfectly in harmony with each other. Show me more has to be my favourite track from this outfit to date. A real foot tapper with a melody that will let you ride the wave from start to finish.
Holy Grail – Indiana Jones himself can only hope to find such a treasure.
Unbelievable – Among the best I've ever had. Must be tried at all costs.
Outstanding – One you should try to get hold of. Qualities in abundance.
Very Good – One to have on the shelf regularly. Provides consistent enjoyment.
Good – I'd happily drink this. One to buy at the right price.
Solid – No particular flaws but no wow factor either.
Fine – There to take the edge off. Good for highballs and won't need much thought.
Meh – Somewhat flawed. More of a chore than a pleasure.
Oh Dear – Consistent flaws. Gets you where you're going at the speed you want to get there.
Please Make it Stop – Not one to seek out. Hope for a gift receipt.